Our Superior Insulated Packaging
At Higgins Family Butcher we use the best technology to ensure you receive your meat in the best condition. Produced by Woolcool, this superior, eco-friendly insulated packaging is a revolution in the transportation of temperature-sensitive goods.
It's actually made from sheep's wool. One of nature's most amazing 'smart fibres', it has a complex structure made of natural properties that cope with extremes of cold and heat. 100% felted sheep's wool is washed in a natural process, scoured, then sealed within recyclable industry grade micro-perforated polyethylene wrap. This high-performance thermal insulated packaging is designed specifically for direct deliveries of chilled foods like meat.
Rigorously tested and proven to keep produce within the temperature ranges required by the Food Safety Authority of Ireland, this amazing technology ensures your purchases are delivered to you fresh, every time.
Please note that your purchases must be refrigerated immediately. All our products are also suitable for home freezing.

Contact us today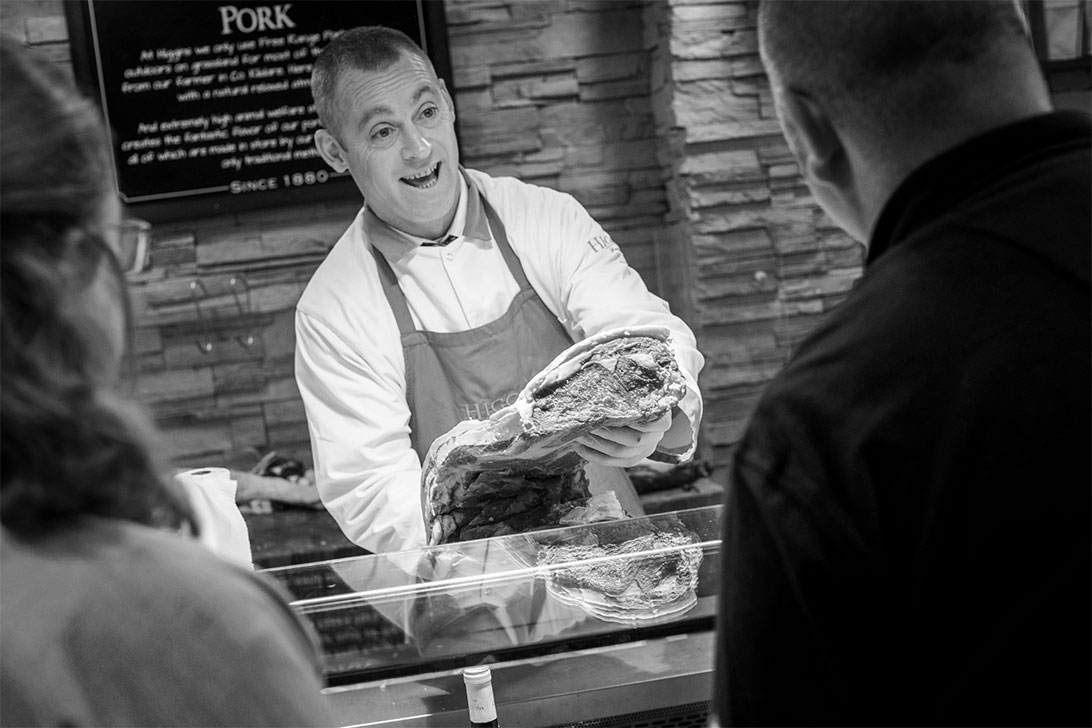 *indicates a required field