The Higgins Family Story
In 1880, Thomas Higgins was a skilled and popular Master Butcher in Co. Kildare. As his reputation began to grow, he opened his own butchers in the town so that he could share his passion for high-quality meat with ever-eager members of the public.
In the early 1900s, he started to outgrow his humble premises and moved to a larger one in Dublin. Over the next 60 years, Thomas diligently schooled his son Tom on the skills required to be a Master Butcher. During this time, he instilled in his enthusiastic apprentice the attention to detail required to continue the famous family business.
By the 1960s, the mantle had passed to the third generation of Higgins Master Butcher – Tom and Tony. One of Tom's first steps was to open the butchers in the leafy seaside village of Sutton, Co. Dublin. Continuing his forefathers' reputation for quality, Tom grew the business into one of Ireland's leading distributors of premium meat to the retail, restaurant and food-service industry.
While he did this, Tony brought his son Rick Higgins under his wing so that the commitment to quality could be maintained. In 2013, fourth-generation Master Butcher Rick renovated and reopened the store as a state-of-the-art butchers. While the premises itself expanded, so did the Higgins Family Butcher offering. An online store was established, cutting edge eco-friendly packaging was sourced and a new range of rare breeds was put on display in front of their in-house aging chamber.
Today, 140 years since that first store, Higgins Family Butcher is an unbroken chain of passion and a pride in offering exquisite selections crafted from the highest-quality produce.

Contact Us today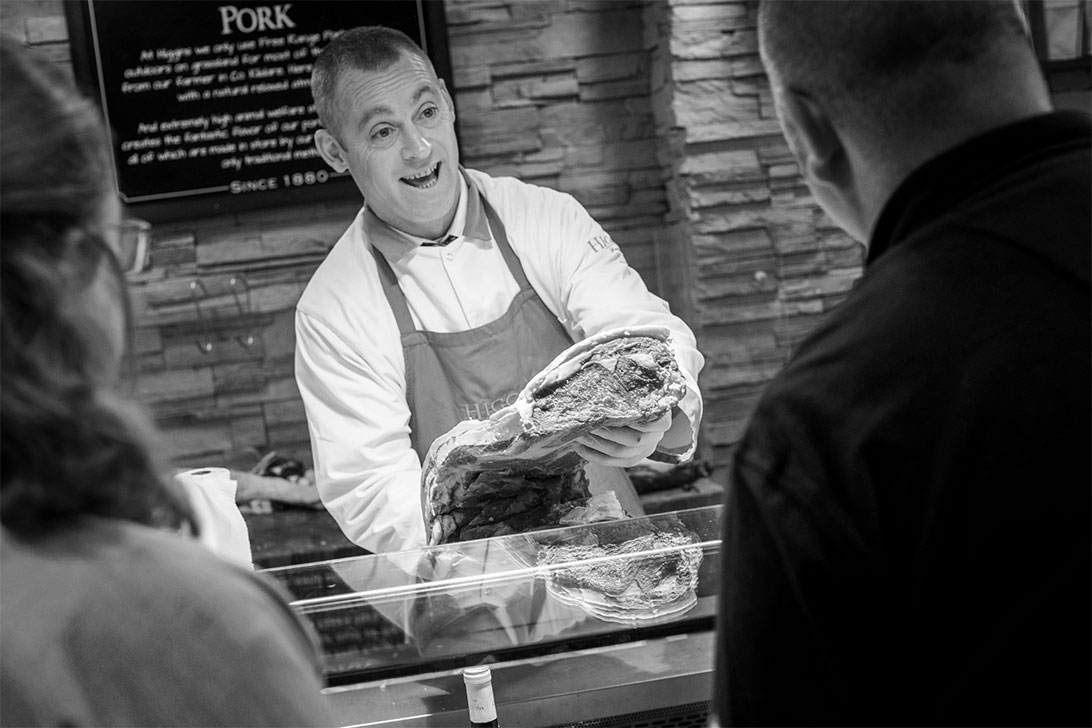 *indicates a required field