How It Works
Whether it's beautiful dry-aged prime Irish beef, succulent Irish spring lamb, purebred Japanese Wagyu or flavoursome Iberian pork, you can now share the pleasure of quality meat with others, through our new E Gift Vouchers.
Available in denominations of €50, €80, €100 and €150, a Higgins Family Butcher E gift voucher can be downloaded and the code can be redeemed in our online store. (For use online only)
Give the gift of great food by purchasing a Higgins Family Butcher voucher here.

Contact us Today!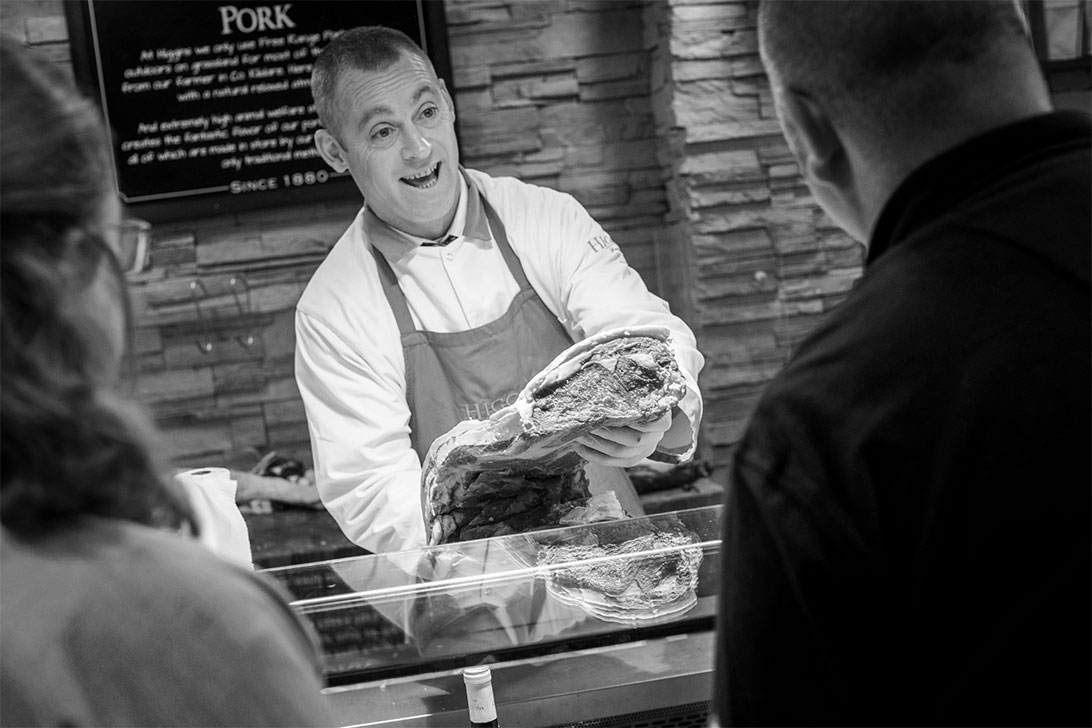 *indicates a required field